Sandy Pawson
Projects

Handwash Station
This hand wash station design project, undertaken with PATH's Water, Air, Sanitation and Hygiene (WASH) group, came out of a project to improve WASH standards for two villages in Tanzania's southern Mbeya district.
Sponsored by the Starbucks and Vitol foundations, and utilising PATH's user-centered and market based design approach; the project aims to develop products to promote healthy hand washing practices within the communities.
During my involvement with the project I was involved in project planning, research design, field research, concept generation, prototyping and early development of several potential product solutions.
---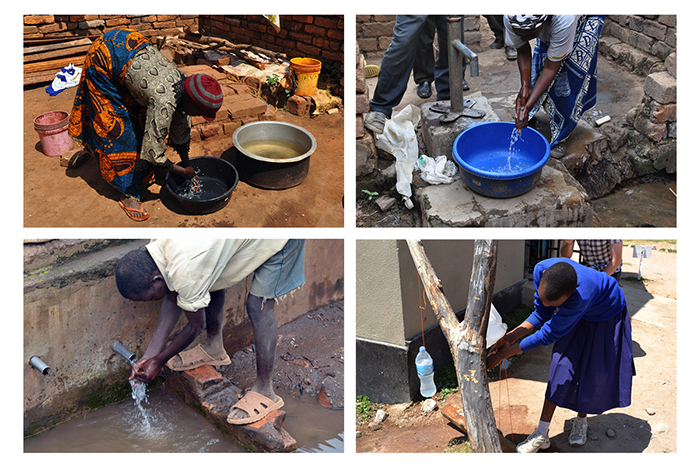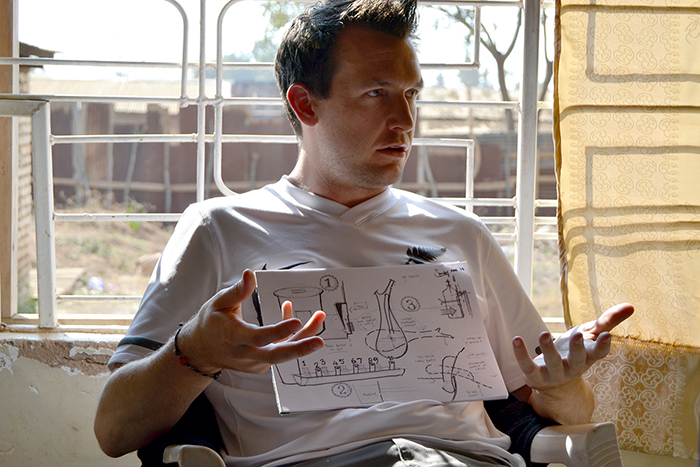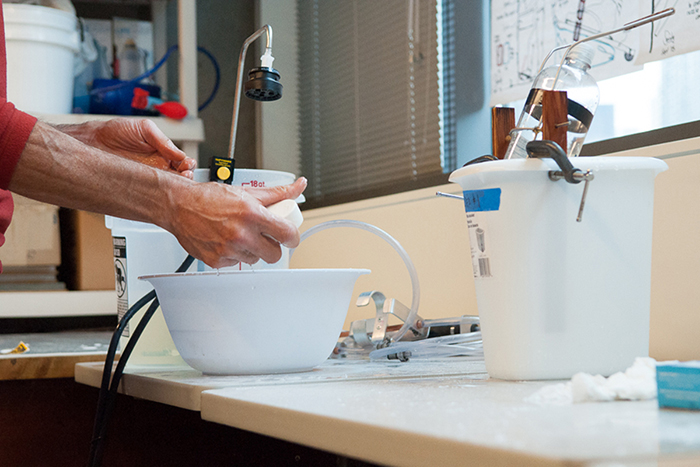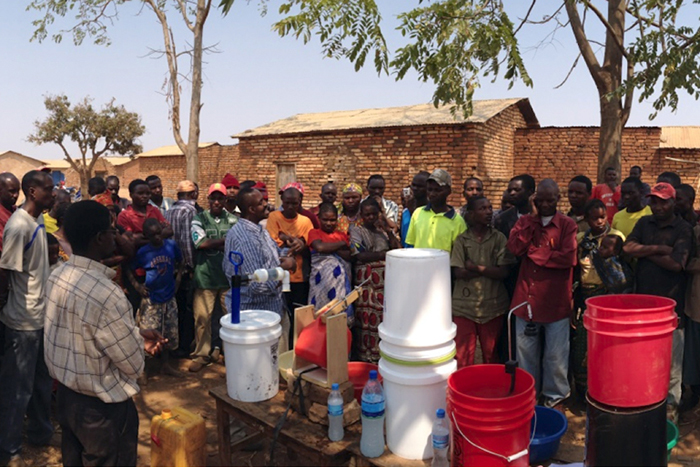 wallflower
The transition from physical albums to device-based music portals has fundamentally altered our playing and listening rituals. Our music collections—which in themselves are a form of self expression—have become invisible.
Wallflower creates a tangible relationship with digital music. As a visible music hub, wallflower encourages listeners to curate a collective music experience. Animated displays add an element of performance to aggregating and playing from multiple digital collections.
---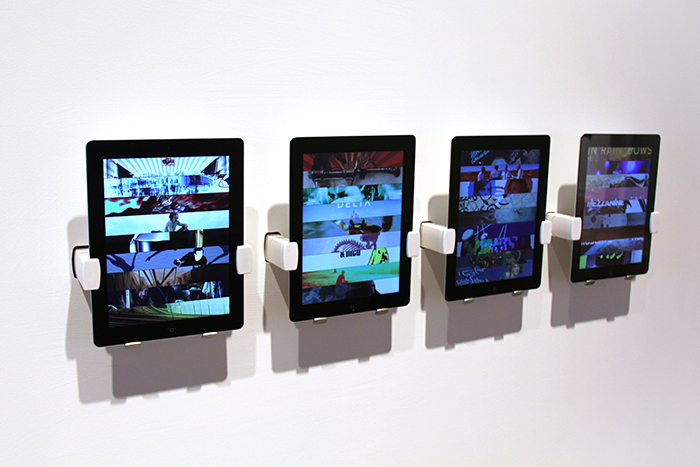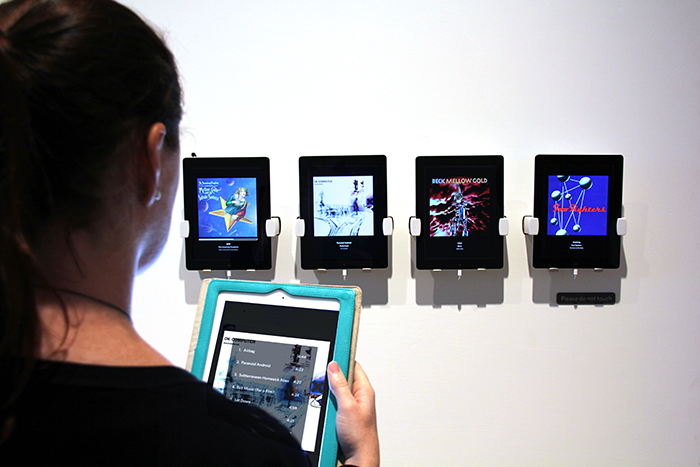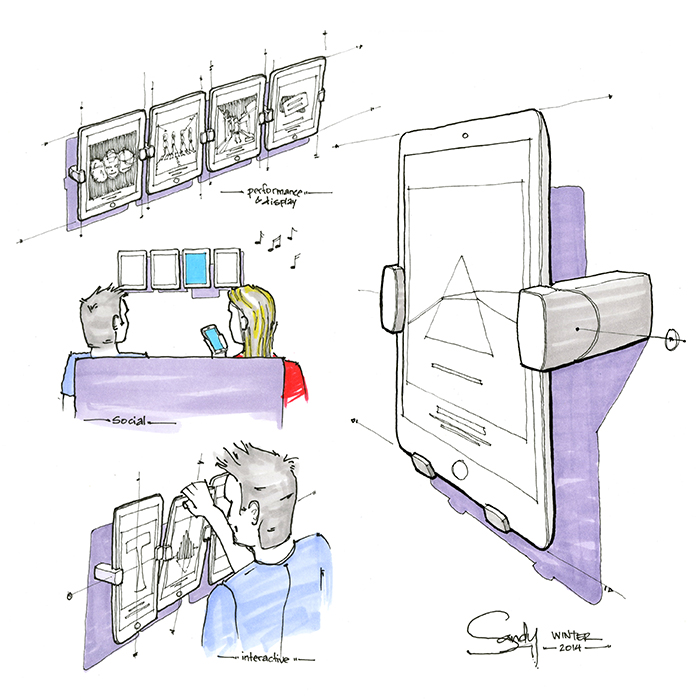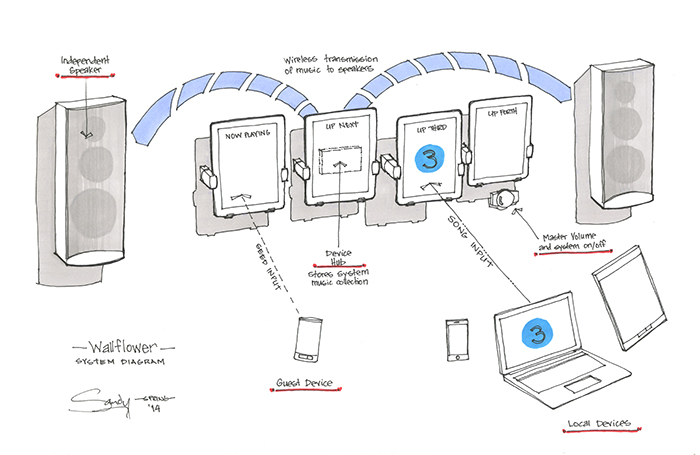 Growpod
Growpod is a small, one plant, terrarium for keeping live herbs thriving on your kitchen windowsill, or as a low maintenance, tidy touch of green on your desk.
The terrarium top is made from an upcycled large glass bottle, cut and ground flat before dipping the glass edge in wax to protect against chipping. The two parts of the lower pot are slip cast from whitestone clay and fired in a traditional ceramic process.
Additional Contributors:
Dae Kwon
---