Projects

Semantic Controls
These controls are designed to convey a sense of pushing, twisting, and pulling. PVC pipe, medium density foam, MDF, sheet acrylic, 1/64″ plywood, spotting putty and matte white spray paint were used to create this piece. Making the little foam rubber and 1/2″ PVC pipe ideation model was great fun.
---
Media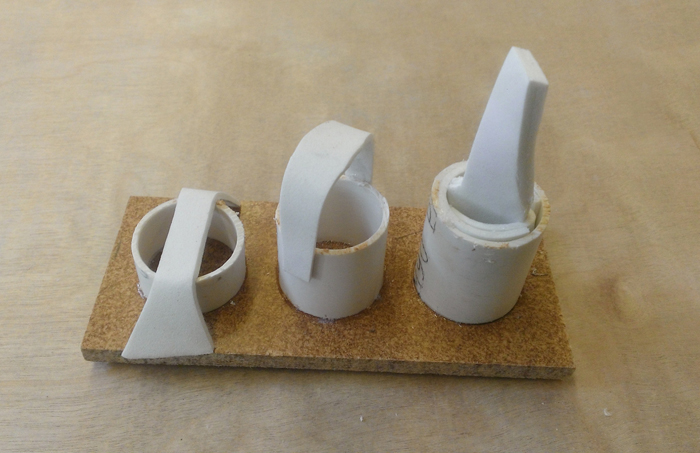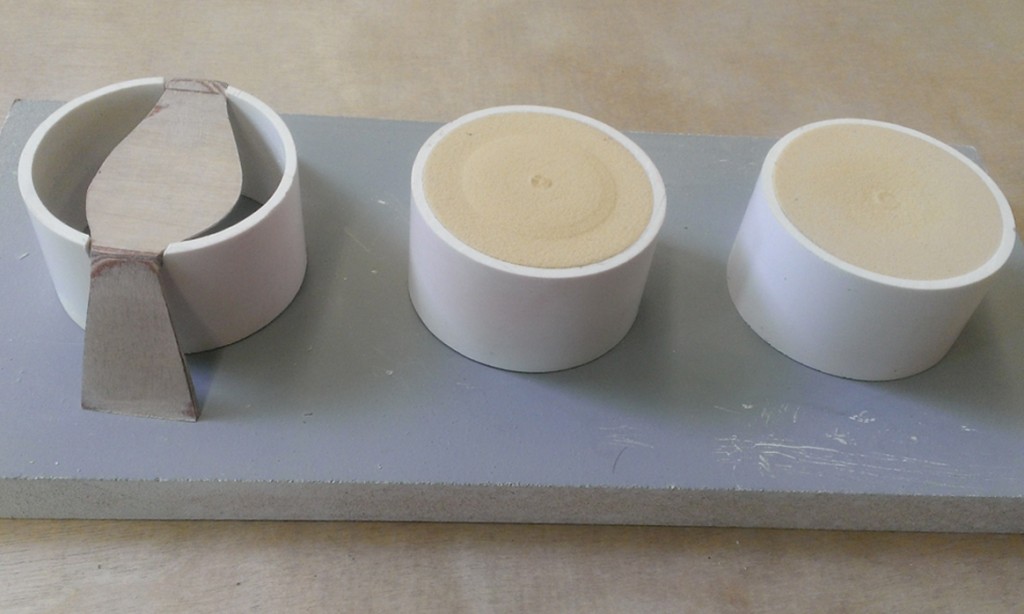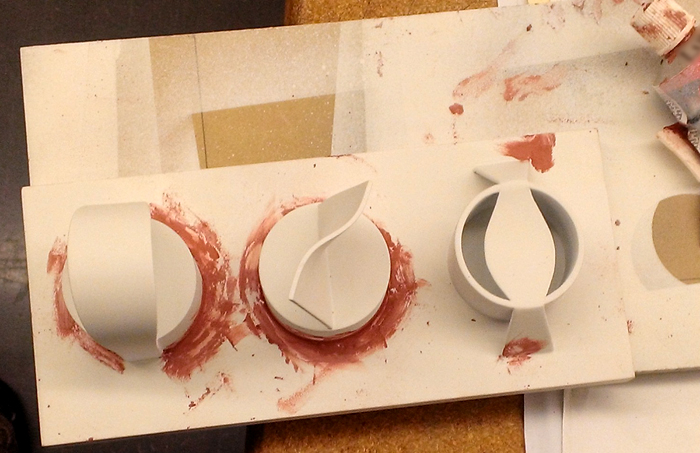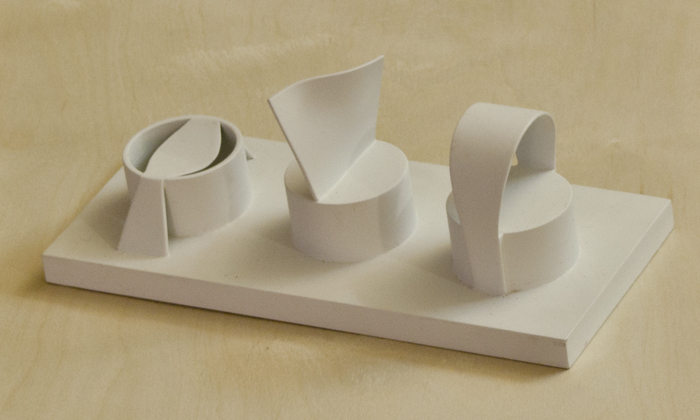 Squeak!
Squeak! is a 3-click mouse to wear on your fingertip.  It allows you to move quickly from mousing to typing and back, and also reducing the pain associated with carpal tunnel while working traditional mice. The mouse glides on a surface to move the cursor about. Tilting your finger to the left is a left click, to the right a right click, and tilting it forward it acts as a scroll wheel.
---
Media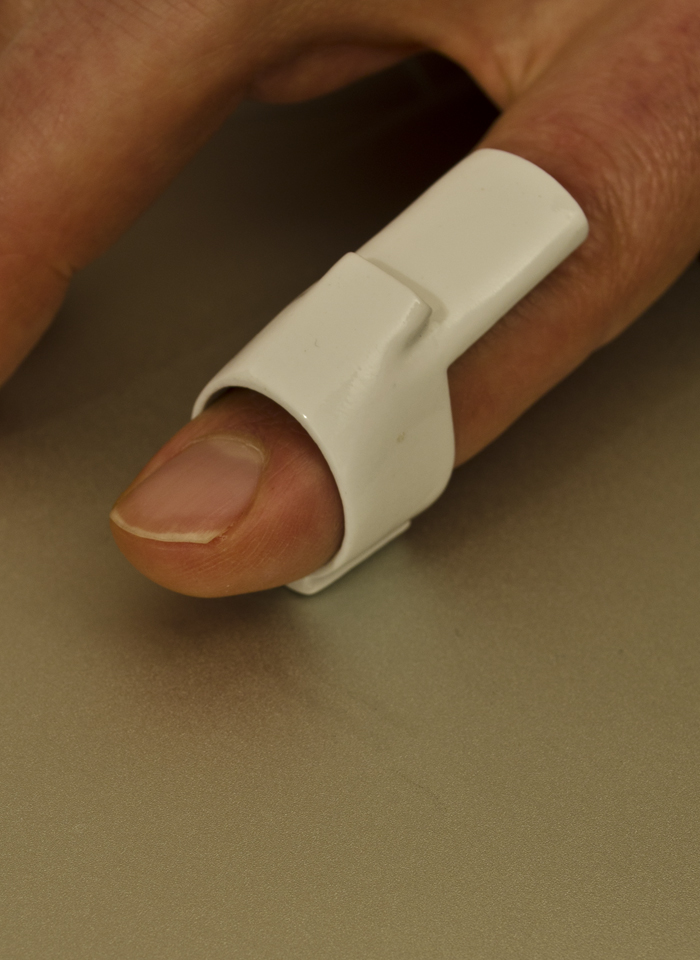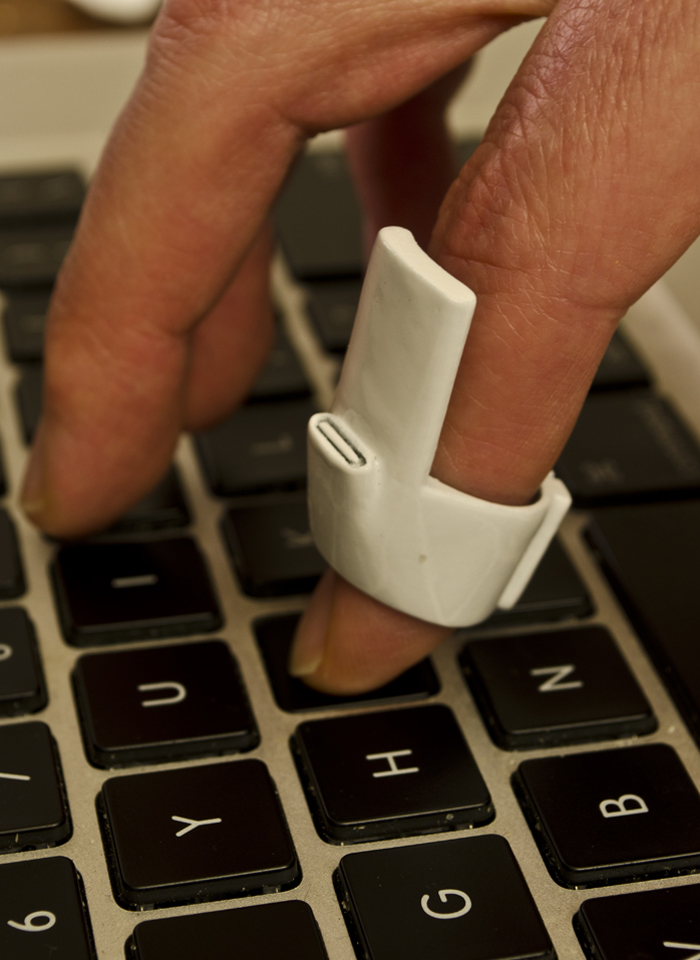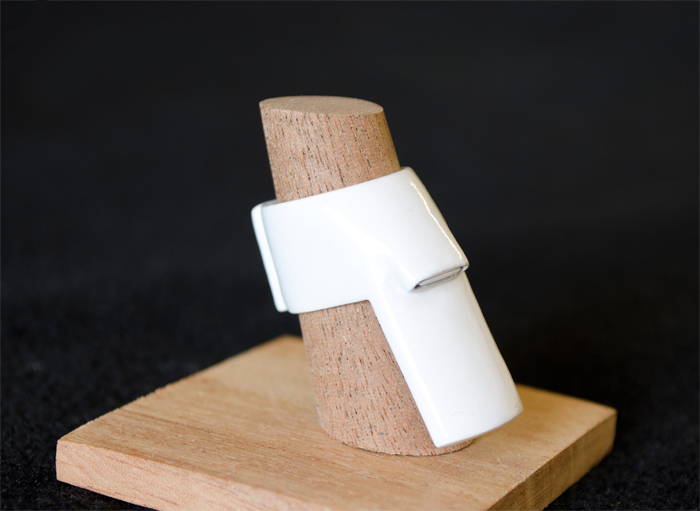 MEG Baby Chair
The ILABs team at the University of Washington presented the challenge to design a chair that could lift an infant into an MEG scanner. This chair needed to hold the infant in a very specific position for an extended period of time and therefore required various levels of adjustments to account for differences in size. We chose to simplify the strap system by having only two straps that could be pulled through various jam cleats at the shoulders, hips and between the legs.
A lift mechanism was essential to being able to get the infant in and out of the machine quickly and safely. A counterbalance system allowed for an infinitely adjustable lift, and easy interaction for the researchers.
As the MEG scanner is extremely sensitive, there could be no metals or statically charged materials. Since wood has a very low charge, it was chosen as the main material.
---
Team Members