Projects

Chill Pill
When work becomes overwhelming, take a pill to de-stress and refresh your brain. These tiny assembly kits are fun to piece together and become kinetic bugs which offer an interesting and healthy distraction from work. They connect together with their magnetic eyeballs becoming larger and more complex insects over time.
---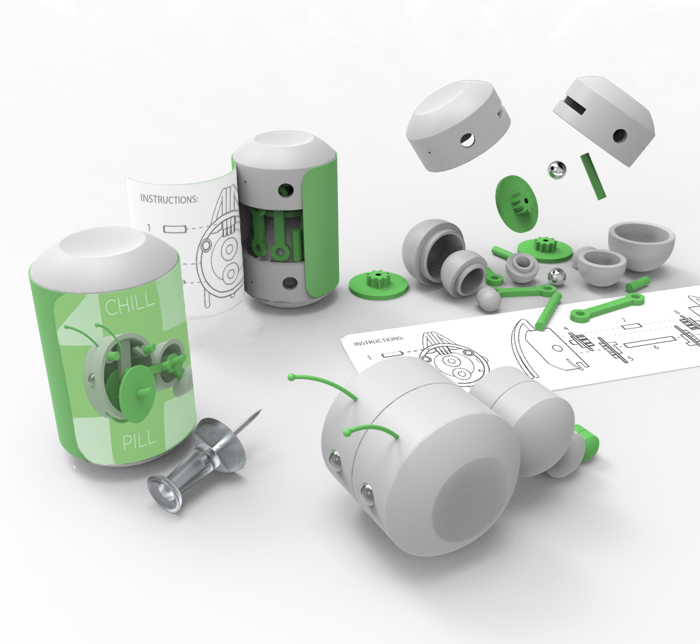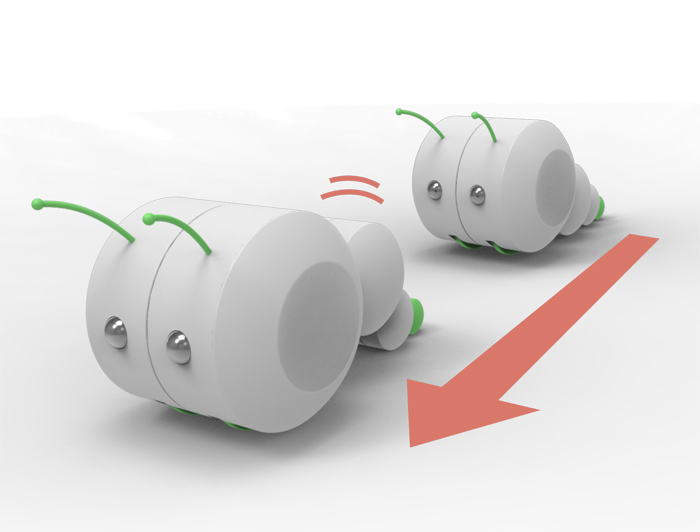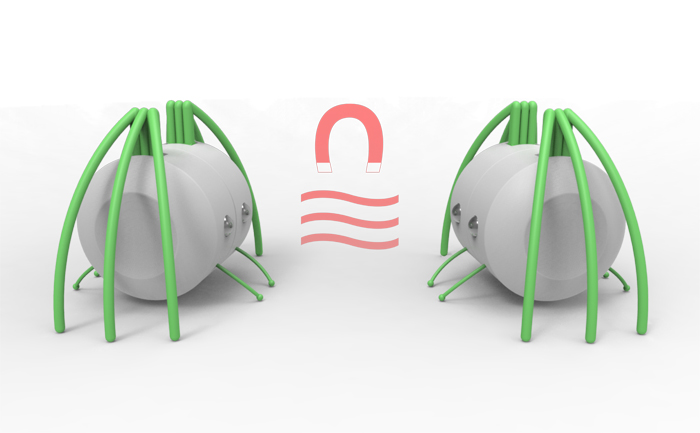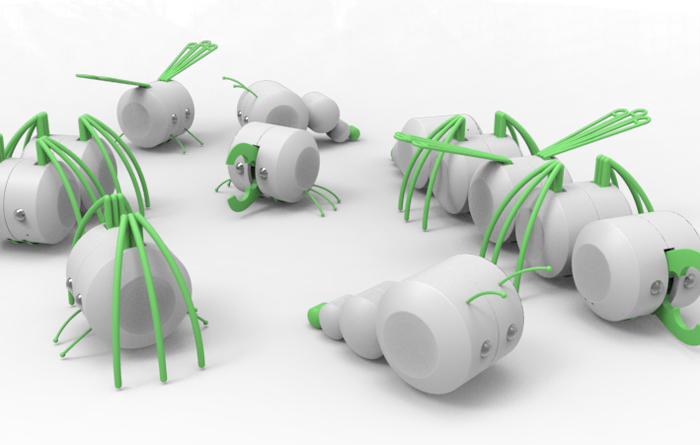 Duo-drip
The coffee-making process should be clear and intuitive no matter how automated the machine is; creating a coffee experience which is fast and easy is important but it should not separate the user from the process to the extent that many high-end coffee makers tend to do.
The Duo-drip has two stations: one for grinding beans, and one for pouring hot water. A removable cone swivels between the two stations allowing you to better understand and engage in the coffee brewing process. Just grind, brew, and enjoy a quick cup of drip. And afterwards, just take out the cone, dump it, and you're ready to brew again.
---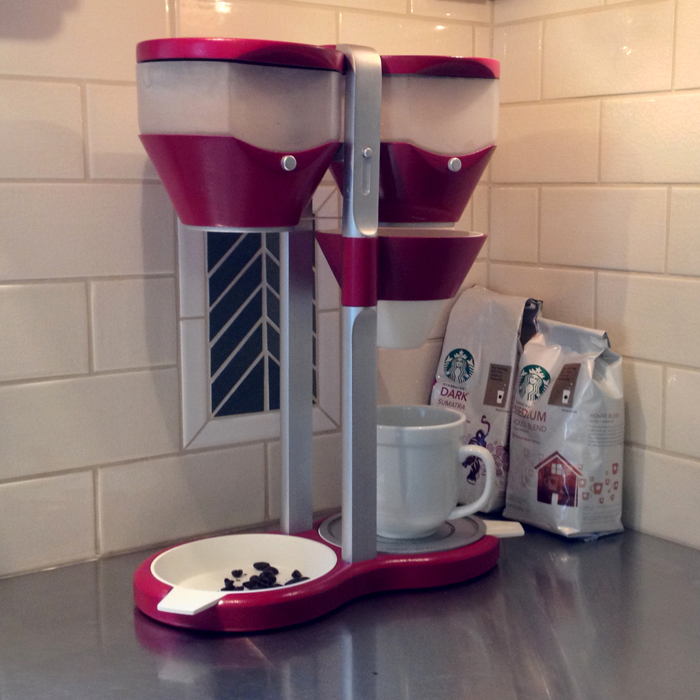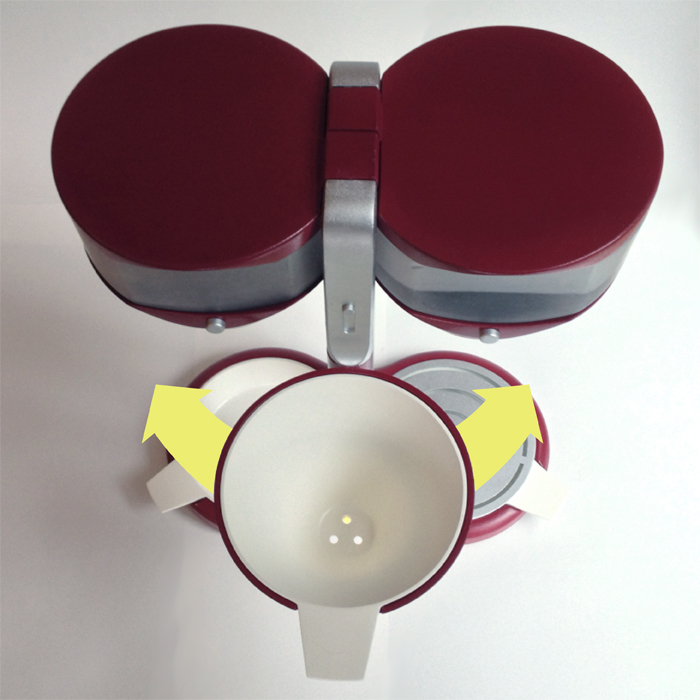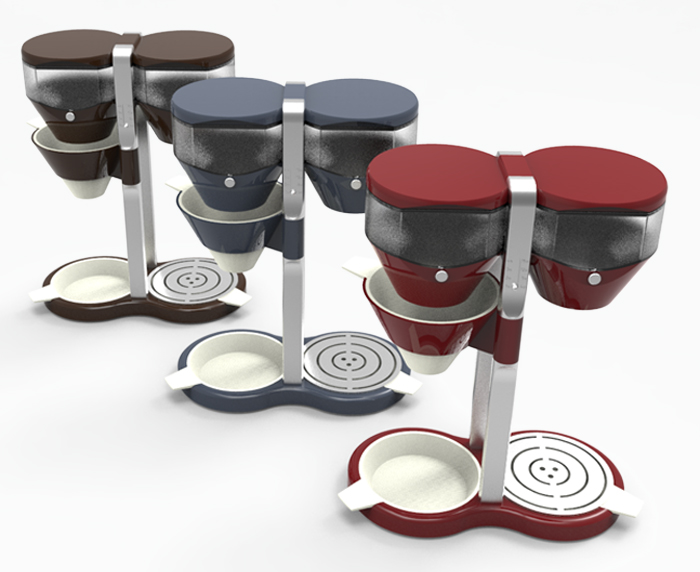 Pro-ject
This tiny phone has, instead of a normal screen, a row of lenses that project a display on any smooth surface, so no more worrying about scratches, cases, or screen protectors. A 360˚ swivel camera clicks out of the phone's side, and the Pro-ject's curved aluminum shell makes it strong, and comfortable in your pocket. This phone's bottom layer can be flipped up and projected on, or used as a stand to project on flat surfaces, walls, or ceilings for a much larger screen size.
---