Twist Barware
Even as craft cocktails continue to grow within the bartending world, there is a lack of quality, craft tools for bartenders to use. The Twist barware set is designed to be displayed and cherished as a personal set of tools by cocktail craftsmen.
A strainer, icescoop and stirring spoon make up the core of the set, being at once the most commonly used and most recognizable bar tools. Each piece focuses on the tactile interaction with the product during its use, creating yet another layer of ritual to the cocktail crafting experience. Aesthetically, the pieces draw on the iconic twist found in bar spoons combined with fluid surfaces referencing the core of every drink; liquid.
---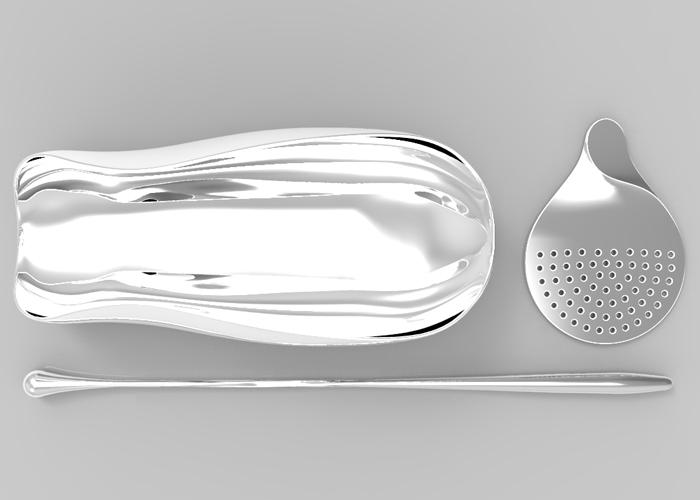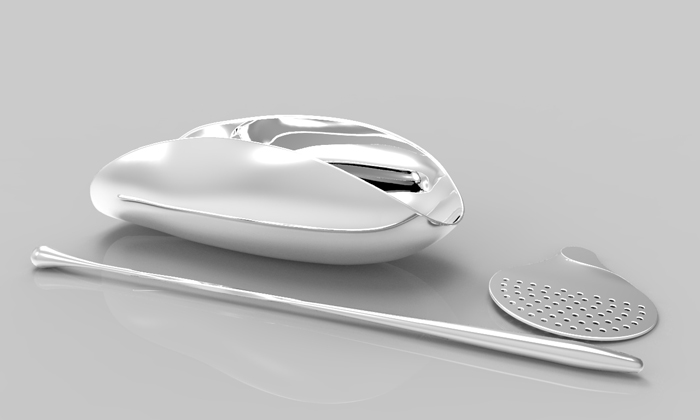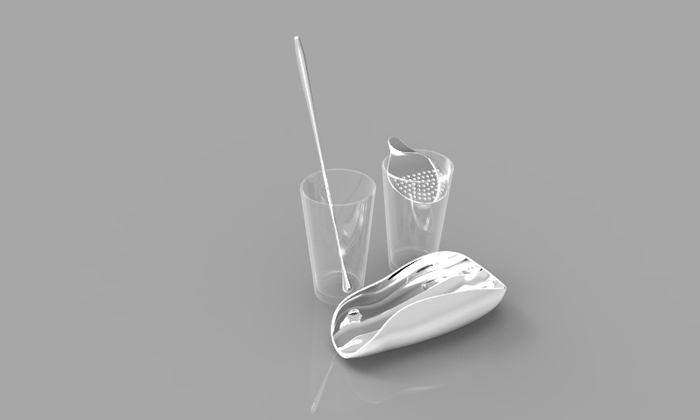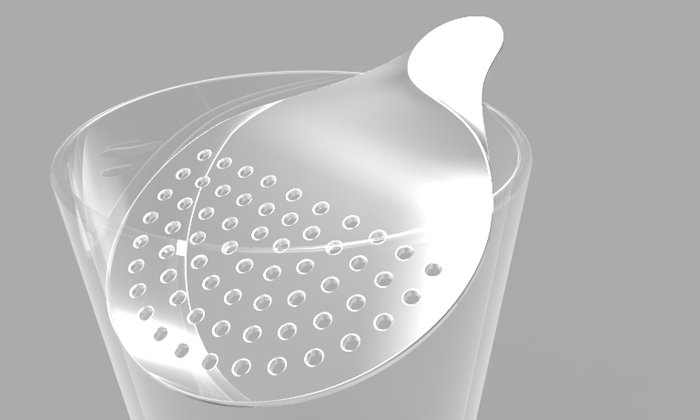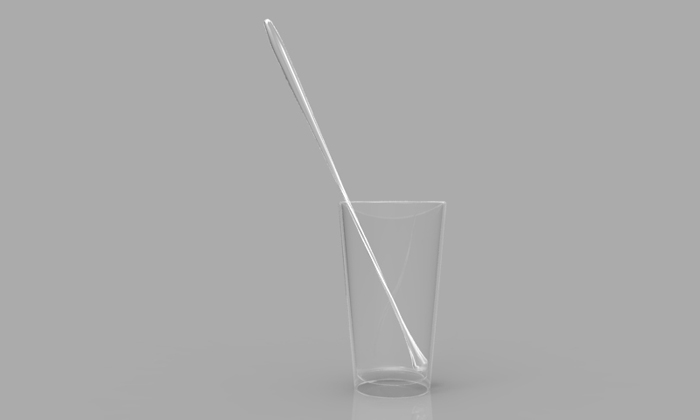 Adclino Subway Seating
Done in collaboration with Teague, Adclino is a retrofit subway seating system focused on reducing crowding during peak hours while accommodating the spacial needs of everyday subway users.
Inspired by theater seating, the chair folds upright during rush hours to form a sitting perch, increasing the square footage of the carriage floor and providing passengers more personal space. The chairs afford off-peak users with walkers and other bulky travel items (luggage, strollers etc.), keeping these items close at hand and clear of the walkway.
Adclino's form mimes the body's natural curvatures, allowing for a comfortable seat without utilizing maintenance intensive upholstery. To further ease maintenance, any piece of a chair can be replaced without removing the entire seating section.
---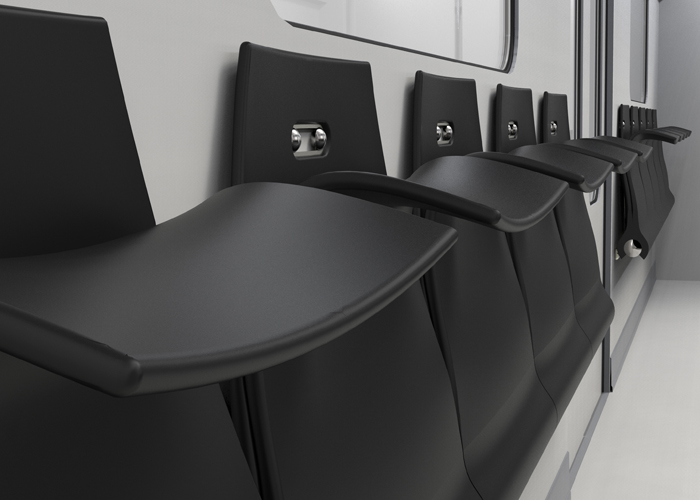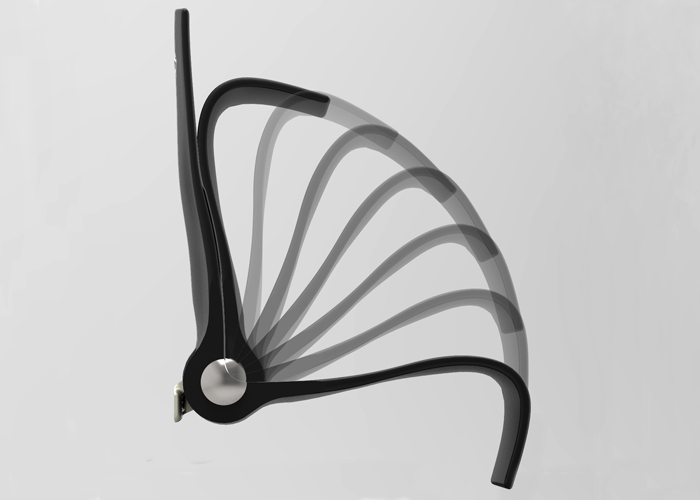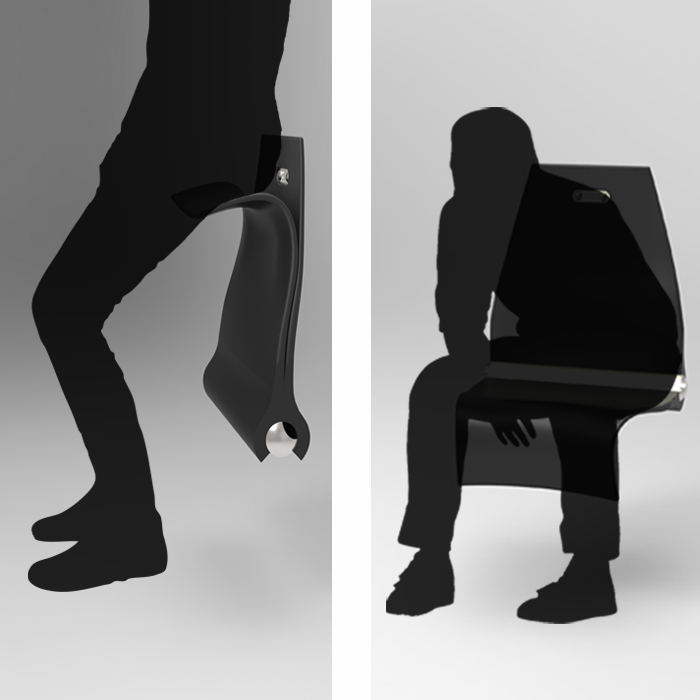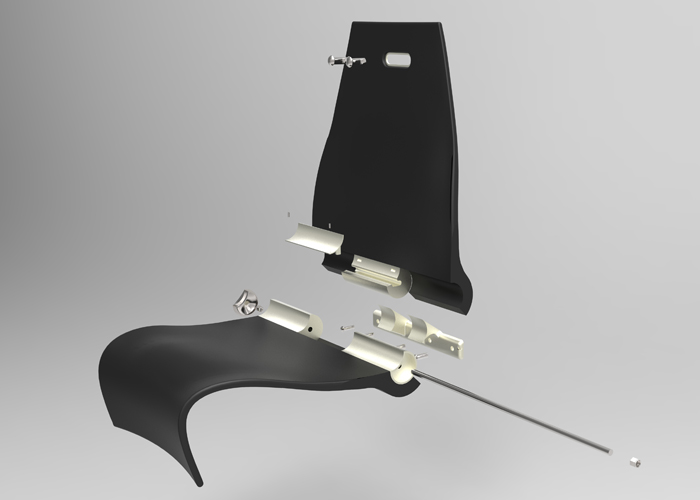 MEG Chair and Kimono Harness
This chair was created for use by researchers from UW medicine who are studying infants from 7-14 months using an MEG brain scanner.
Our chair strove to accommodate all of the users in the research process; our chair is comfortable for children, soothing for mothers, and simple enough that the researchers could focus on their studies. Rather than following the traditional bulky aesthetic commonly found in medical devices, we used white plastic,  exposed wood and light, airy forms to evoke Scandinavian furniture.
The harness that attaches to the chair is inspired by children's snow suits, which limit movement but are still comfortable. It can accommodate a wide range of sizes due to its large arm holes and polka-dot velcro.
---
Team Members