Projects

Spring Spec
The last major developments made to the designs of specula were made in the late 19th century. Aside from material changes and improvements for doctors, they have remained virtually unchanged. Many women see this tool for observational purposes only, yet it looks like an invasive surgical tool. The main goal of this project is to improve the sensory experience for the patient.
The hinge has been moved to the bottom of the instrument to prevent pinching. It starts in an open position and the doctor must compress the body for insertion. This allows for a set amount of pressure to be determined so the tool can never be over-extended. The body is made of a single piece of sheet steel, eliminating seams and crevices that can harbor bacteria.
---
Media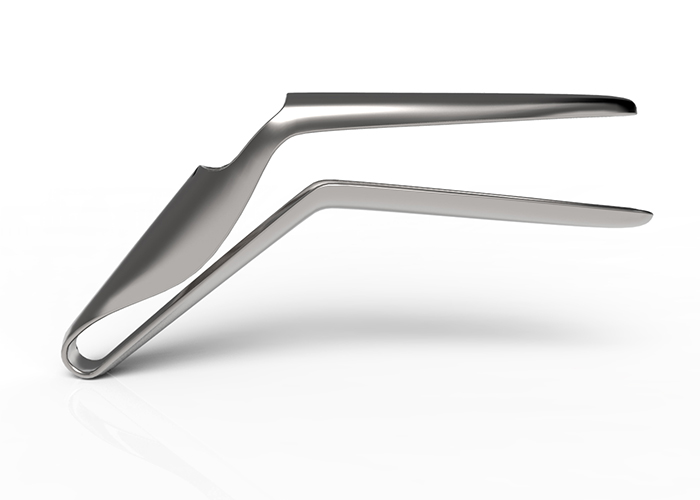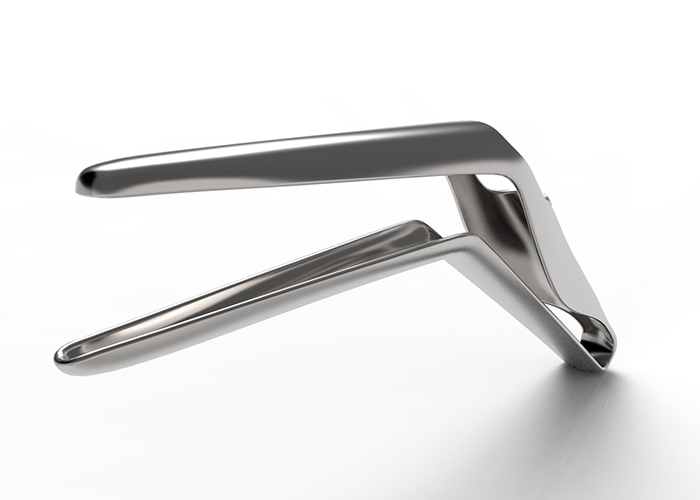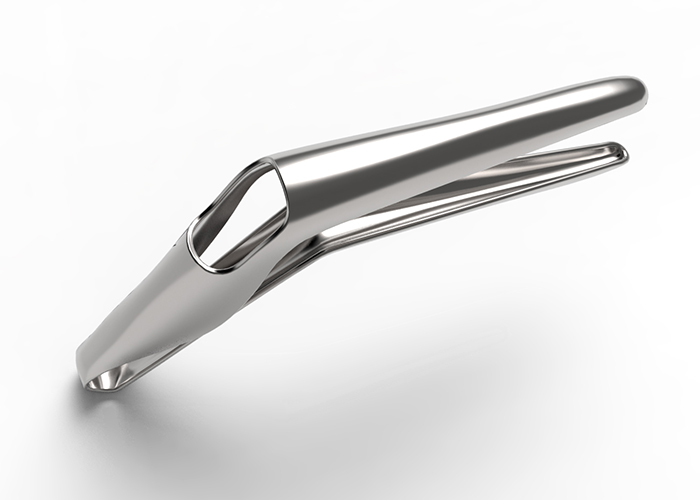 Babble Chair
I-LABS is a UW research group studying infant brain development with an MEG machine. Their current machine is designed for adults, therefore, an apparatus requiring a lift and chair had to be adapted. It demanded we work with the current set-up which put considerable constraints on material and space. Also, a balance had to be struck between the requirements of the researchers and pleasing the child and guardian.
A modular system was created for the chair. Scaled cushions create incremental adjustment and control movement. The harness is elastic for a comfortable snug fit, and easy to use with one fastening and adjustment. A simple lift with minimal mechanism utilized compressed air, a resource already available.
---
Team Members
Media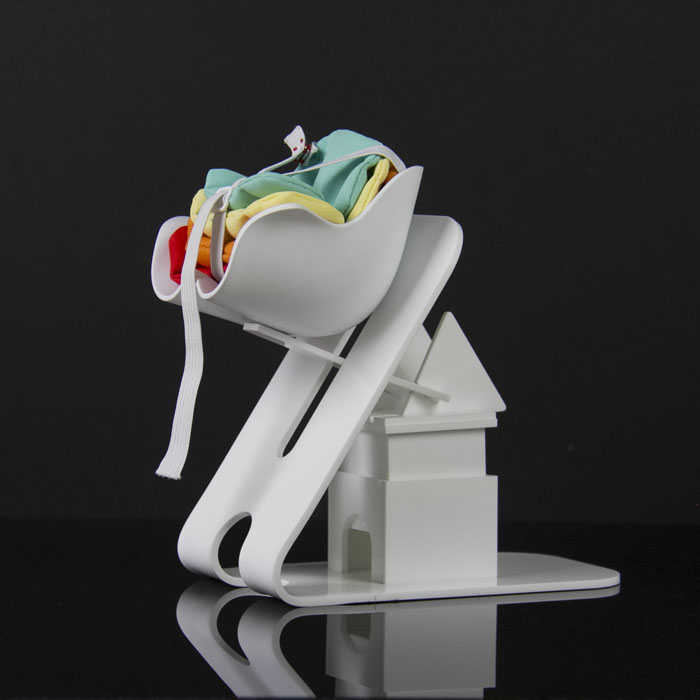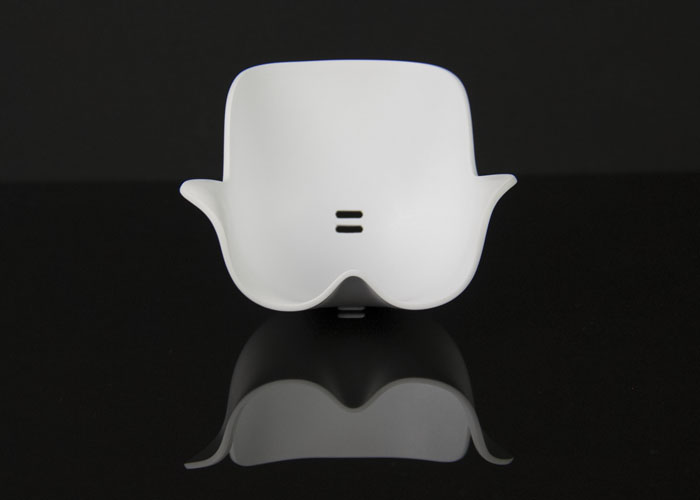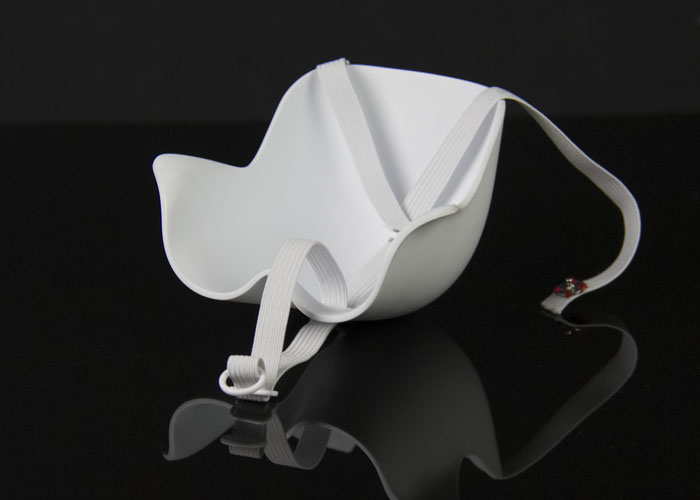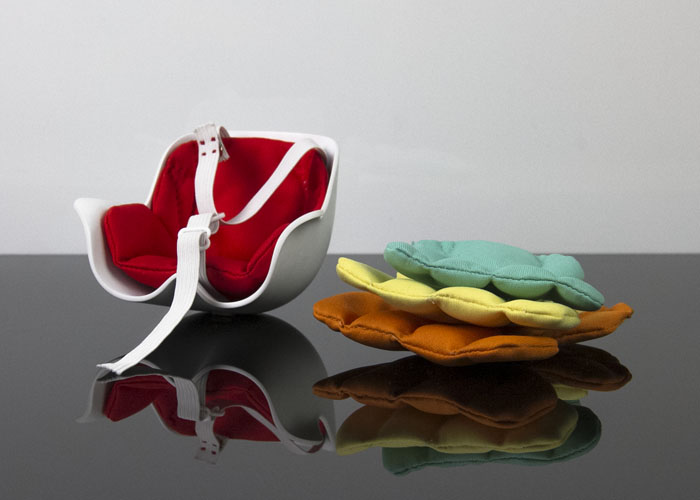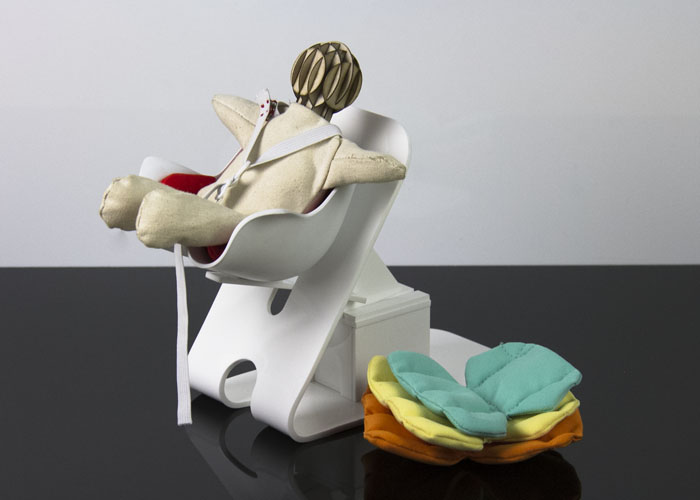 Paper Café
Manual processes often take on a ritual aspect. As part of many people's larger morning routine, it can set the flow for the rest of their day.
Some people enjoy their coffee a certain way, but others like to experiment. And although brewing time tends to be the greatest factor on determining flavor, current manual brewing systems set inherent limitations on the range of flavors that can be achieved. A family was created that includes a kettle, cone, vessel, and storage for grounds. The forms were inspired by the folded paper filters used in Chemex brewers. A simple valve was added to the pour over cone to adjust drip rate and favor with visual feedback for the user.
---